> Info
Whether you have Staph or MRSA (Methicillin-resistant Staphylococcus aureus) or just looking for answers to questions, you have come to the right place for more education on this
topic.
> Read More
> Treatment
Learning you have MRSA or Staph can
be very scary. We
are here to help
you learn more
about your treatment
options and discover some of the natural healing properties of the world around you.
> Read More
> Reinfection
What can you do when the infection keeps coming back, your treatments stop working and even your doctor doesn't know what else to do?
> Read More
Start Healing From Staph or MRSA Today
"Staph Infection Resources embodies both my passion and my mission – it's how my husband and I live, what I share with others and what I want everyone who reads my books to discover. When your body is healthy and in balance, you become naturally resistant to infections. We may need some help to achieve that balance, especially with infections like MRSA and Staph. We are here to help you find your healing path so you can live your life to its fullest."
~ Michelle Moore
---
---
> Care Giving
When someone you love is suffering from a MRSA Staph infection, prevention should be your number one objective. Here are some tips on prevention and
helping others.
> Learn More
> Looking for Something?
Find topics of interest by searching this website. For best results, type single words only into the search box below.
> Featured Product
Michelle's premiere guide to infection relief.
---
Meet Michelle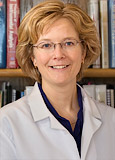 Michelle is a microbiologist who healed herself of recurring Staph and has been drug and antibiotic-free since 2004. Her programs have been sold in over 58 countries and she has been interviewed by health experts and is widely referenced in the media. Her passion is sharing her message of hope of healing. *
Michelle Moore's journey to health started when she was 27. She worked as a microbiologist in the pharmaceutical industry and began having recurring Staph sinus infections. Over the next four years she listened to her doctors and did what they said. She finally realized that the conventional medical protocols wouldn't work. She was up against a wall with the healthcare system before accepting that she needed to find her own way. Michelle spent the next few years discovering how to heal herself. She started by listening to her body and embracing holistic medicine.
Michelle came from a background in biotech research and was taught to solve problems using science. So when she began exploring alternative medicine for her infections, she used her research background to determine what worked and what didn't. She eventually discovered tried-and-true methods to successfully handle infections on a level beyond what conventional medicine by itself could offer.
She published her first book, MRSA Secrets Revealed, in 2008, and since then more than 28,000 people in over 58 different countries have learned how to take the holistic path to infection relief. The Staph Infection Resources community continues to grow, helping more and more people each year with these challenging infections.
* Testimonial Disclaimer: Each individual's success depends on his or her background, dedication, desire and motivation. Testimonials are often exceptional results and don't apply to the average person. As all health issues have inherent risk, our information and testimonials are not intended to infer or guarantee that anyone will achieve the same or similar results. Click here for our full testimonial and results disclaimer.